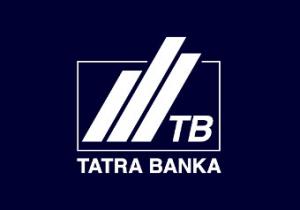 Mission of Tatra banka
We shift the limits of the banking business...
we bring an exceptional personal and financial comfort to our clients that care who and how manages their money
every one of us creates an inspiring milieu where we like to work, realise our own personal objectives, and try to be better
we have been achieving, on long-term basis, the above-average growth of the firm´s values
Vision of Tatra banka
We are perceived as the strongest and most attractive bank with distinguished highest quality of services.
Tatra banka is a prestigious employer, the best place for work, the place where we enjoy to be.
Values of Tatra banka
Demanding Approach
We make things as best as we can, not satisfied with the average.
Fair Play
We act fairly and with respect to everyone, we insist on transparency in all we do.
Enthusiasm
We try to encourage people and to work beyond their expectations.
Creativity
We bring new solutions, support the encouraging and innovative thinking.
Responsibility
We care about success of our clients, employees, and the society we live in. We feel responsible for everything we do.
Team work
We realise the power of the team, forming a part thereof. We co-operate and respect each other.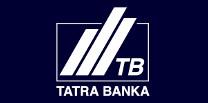 Opening hours
| | |
| --- | --- |
| Monday - Friday | 09:00 - 17:00  |
| Saturday | closed |
| Sunday | closed |
Gallery